Deliver It provide "just in time" logistics service powered by Fleetsu
Modern GPS Tracking for Trucks and Light Vehicles in Real Time
With Fleetsu's real time vehicle panel you will be able to monitor your entire fleet all in one modern space.
Save on fuel costs
Fleetsu provides you with accurate fuel consumption information for all vehicles that are Fleetsu Managed. This information is used by our customers to lower fuel consumption costs across their fleet.
Real time alerts​
From vehicles entering job sites and maximum utilisation to just name two. Location alerts can inform you of information that is important to you. If you need to know it, Fleetsu can alert you.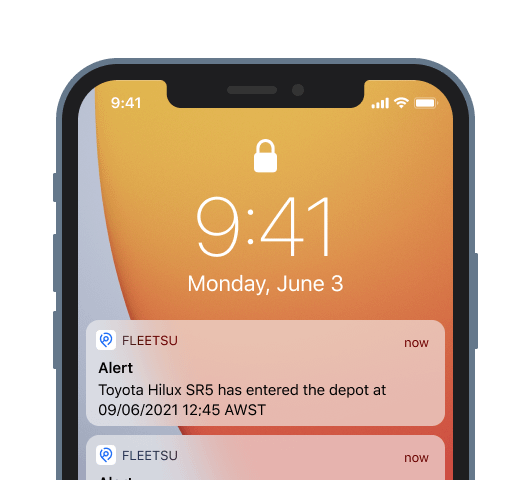 Toyota partner with Fleetsu to offer a Connected Fleet Management Solution
Vehicle service reminders
Take the pain out of managing when your vehicles are to be serviced. A Fleetsu managed vehicle can have service reminders added directly to the vehicle, informing you and the driver when it's time for servicing.
Logbooks automated, accurate, ATO compliant
Safely and securely record log books with Fleetsu's accurate and automated log book feature. We are proudly certified by the Australian Tax Office and have been helping business move away from time consuming paper log books to a Fleetsu managed system.
Driver safety information
From speeding alerts to measuring if a vehicle has experienced rapid acceleration, braking and cornering. Driver safety information provides the information you need to reward safe drivers.
Easy to manage large Fleets with rapid filters
Rapidly pick and choose the exact vehicles that you want to see. Choose from list of filter types. Our customers love vehicles types such as trucks or cars, stationary vehicles and vans parked at a depot. Rapid filter enable you to manage large fleets by categorising your fleet the way you want to see it. Dynamically and incredibly fast!
Just contact me

We offer the most scalable and feature rich solution on the market to suit fleets of any size
Rapidly improve your fleet performance

Competetive pricing

State of the art gps hardware
Please take a moment to fill out this quick questionnaire and we will get in touch to discuss how we can help you.